The Role of Artificial Intelligence in Advanced Data Analytics
By Vahid Behbood, Chief Data Scientist, British Telecom Security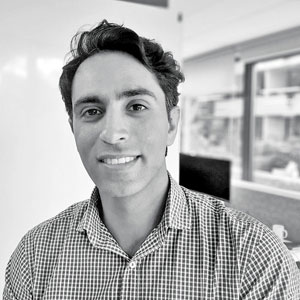 Vahid Behbood, Chief Data Scientist, British Telecom Security
Artificial Intelligence (AI) is not a new idea and has been articulated for many years since the first AI workshop held on campus of Dartmouth College in 1956. However, it has not been practically implemented and used in industry till last couple of years mainly due to computational resource limitations. Thanks to the emerging computational technologies such as cloud/edge computing in recent years, AI has become practical and functional in many possible scenarios. Moreover, the exponentially increase in the volume, velocity and variety of data generated by devices and people in last decade, has fueled the application of AI in many data analytics projects because AI requires sizable amount of data to perform properly and produce business value. Although the technology advancement has been driving the rise of AI in last decade, the soar of AI in the future will be instigated by competitive market which desires for AI promising business values.
How AI brings about value
Decision making is one of the main scenes of potential use of AI in data analytics. AI-created insight can augment human decisions, particularly in those cases that machine is more capable than human in forming better insight due to its computation capacity to analyses data and uncover complex patterns. AI is the skeleton of two distinct but synergic advanced data analytics techniques to drive high-impact decisions: Predictive analytics which addresses the important question "What is likely to happen and why?"; Prescriptive analytics which focuses on question "What should be done and how?" The techniques are applied in many business use cases that involve complex decisions such as dynamic pricing, demand and cost forecasting, fraud detection, customer churn, credit risk, recommendation engine and etc.
Automation is the classic use of Artificial Intelligence. AI has been embedded into Robotic Process Automation (RPA) applications and enabled them to learn the work patterns and rules and automatically perform the assigned jobs.
The soar of AI in the future will be instigated by competitive market which desires for AI promising business values
The RPAs in the form of Smart Bots and Intelligent Agents are usually designed to execute repetitive task-oriented activities and consequently allow staffs to do more complex value-added activities. Organization consider intelligent agents as force multipliers to increase the productivity, scale up expertise, reduce cost and etc.
Since AI is capable of imitating human learning process, it would be possible for AI to capture and share human expert knowledge. Although implementing this novel type of capability is not trivial and need skills beyond data analytics and huge amount of domain knowledge, it has recently attracted noteworthy attention in different industries such as health care and cyber security. For example by applying combination of AI and specialist knowledge on large number of skin disease images, the University of Stanford has successfully implemented a scanning tool that can detect skin cancer. In another instance, by levering big data technology Massachusetts Institute of Technology (MIT) has created cyber security solution, known as AI2, which could capture security expert knowledge and use it to defend organization against cyber-attacks.
Fundamentals for Success
Similar to other technologies, successful Artificial Intelligence deployment require couple of fundamentals which needs to be taken into account by CIOs. Skills are the greatest requirement and organization should have a program for sustainable recruiting pipeline with suitable skill sets. AI and analytics strategy is an essential success factor for AI. By incorporating AI in the data and analytics strategy, the organization can exploit more valuable opportunities that wouldn't be achievable by simple data analytics on the road map. Another important factor is identifying use cases for AI and proper metrics to measure value from AI. There are various applications in the organization that advanced analytics can be leveraged, however prioritization of these use cases are based on the multiple criteria such as implementation and maintenance complexity, return on investment and required skills.
Future
Artificial Intelligence and Machine Learning methods like deep learning, reinforcement learning, active learning has shown great potential in various domains. We will see more data analytics application in the future using these methods. Another trend will be data analytics democratization by emerging advanced analytics as a service solutions. These (potentially cloud-based) services could alleviate technical hurdle from deploying complex data analytics projects and pave the way to focus on business output. Finally, the data analytics projects will move from experimental projects to mature AI-based applications that may create new line of revenue for organizations. These applications will be more and more integrated with the business processes to drive high-impact decisions or automate repetitive tasks or even imitate the role of experts in the organization. Given the critical role of AI-based applications in the future organizations, the security and privacy of these applications and the knowledge they contain has still remained an important issue and has not been adequately addressed in the community.