Transforming the Corporate Real Estate Industry for the Digital Future
By Nabila Hadjkali, Head of Data Governance, JLL, Asia Pacific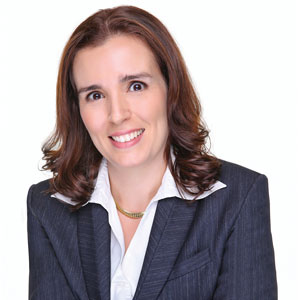 Nabila Hadjkali, Head of Data Governance, JLL, Asia Pacific
Over the next few years, the Corporate Real Estate (CRE) world will go through a seismic shift. Once a labour intensive industry—with teams of people managing properties or processing lease agreements – CRE is confronting a digital future. All the information we capture about the occupancy of a building, maintenance of equipment, its energy consumption, among other things, is immensely valuable. We know that an era of data, rather than manpower, will dominate.
But while other service industries, such as banking and finance, have embraced data in a big way, CRE is just beginning.
Remoulding the industry to become data-smart is an immense task. People will need to be trained to become data-literate, while the automation of data monitoring needs to be implemented. Both are essential in addressing the data gap but they will not be accomplished overnight.
There is no hiding the fact that the CRE industry must change to remain relevant in the digitized world. This means addressing the three pillars of the digitization challenge: technology, business intelligence (BI) and data. Many organisations having already established dedicated functions or teams to address the first two. The third is what the industry needs to work on as a priority.
Better data, better use
JLL's clients increasingly ask for our guidance to establish data governance and improve data quality. A recent Gartner survey found that organisations spent an average of US$208,000 on data quality tools, but a closer look reveals that the CRE industry trails other businesses in this respect. Research from consulting firm Altus Group shows that CRE spends approximately US$1.9 billion on big data and analytics in 2015 compared to the US$5 billion to US$15 billion invested by industries such as Financial Services, Manufacturing, Telecommunications and Healthcare.
But While Other Service Industries, Such As Banking and Finance, Have Embraced Data in a Big Way, CRE Is Just Beginning
Many companies also grapple with legacy solutions and are unable to meaningfully gather and utilize data to improve CRE performance due to poor integration of information systems or a lack tools and expertise.
From our early experience with data quality monitoring, we found that our attempts were not all that successful, and quality issues were not dealt within a productive way. It was clear that we needed to transform ourselves before we can offer value-add services and automated solutions to our clients.
Our journey made us realise companies need to first ensure they are on the right track by establishing a framework and having the right human capital to lead the way. Having a core group of cross-region experts who understand CRE data, support business teams and are able set up operations to streamline data governance makes a significant difference. Next, organizations have to be cognizant of the fact that data governance takes time to be fully implemented, and a data quality monitoring programme will help accelerate the pace of change.
Once you establish the above and custom-building a technological data quality platform which can present quantitative da shbo a rd s which easily understood, your business units will begin paying attention to data. We learn that this spurs business units to clean up data anomalies, which in turn raises data quality scores. Other tangible improvements in data practices started to show, such as staff within the business growing their data skills, resulting in a virtuous cycle that supports the development of the data governance framework.
Pushing ahead
The results of this push have been well received by both our clients and JLL teams. In addition to seeing significant data quality improvements (within just four months, one of our clients has seen a 40 percent improvement in data quality, across 280,000 data points checked daily), we also noticed positive spill-overs from the data quality programme. Business data quality champions have been trained and mentored to create a strong layer of advocates with the right data skills in the company. Some of them are now actively participating in data governance activities and working at sustaining the data quality improvements.
Productivity gains were also obvious as data rules and technology, once developed, are easily replicated across the organisation for various clients.
There is still a way to go in the digital revolution, but the opportunities to transform the CRE business are significant. In order to embrace these opportunities, we need to bridge the gap that exists between the current data practices and skills and the level required for digitization, automation and data-driven decision making. As an industry, we need to make the critical leap to the digital future.